General Membership Meeting
Saturday, January 27

Residence Inn
360 Orange Drive, Vacaville
The Show Committee will meet from 11:00 am to 12:30 pm. Anyone interested in helping make our California Classic 2018 a success is welcome to attend.
The General Membership meeting will begin at 12:30 pm. We will count the ballots and install our new Board, and then discuss plans for California Classic 2018 and other possible club activities in 2018.
Please join us, and bring your friends! The Residence Inn is just off I-80 in Vacaville.
For more information or to add an item to the agenda, please contact Susan Browning Wroe, (916) 969-9722.

April 21– 22, 2018 • Murieta Equestrian Center
Judges: Richard Petty, Jacksonville, OR, and Kim Sterchi, Grass Valley, CA
See the California Classic 2018 page for more information.
Please Renew Your Membership
Renew Your Membership for 2018

Our members are our most valuable resource. Renewing is easy! Just download the membership renewal form (PDF) and send it with your payment to the address on the form.

New Members Welcome!

Area VII needs you! Download the membership form for new members (PDF) and send it with your payment to the address on the form.
Questions? Call Michele Nelson at (510) 326-6487, or email membership@areaviiclub.com.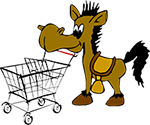 Buying or Selling?
Area VII Members
Advertise your horses, ponies, equipment, etc. on our For Sale pages. 100 words and a photo, only $5 for 3 months.
Thanks to our 2018 Sponsors
Melissa Berschens, Silver Buckle Services
Gail Byrnes, A&G'S Dreamcatcher
Jacob Elliott and Richard Erickson, Double E Ranch
Linda Andrews Gray and Debbie Andrews Marshall
In memory of Pat Michielssen
Heidi Jensen Arao, Faerie Glen Pony Farm
Vicki and James Killfoil, Lost Spur Ranch
Ken and Julie Mabie, Whisper Equestrian Center
Mark and Michele Nelson
Charlene Palmer, JCP
Jill Wright
Area VII Club Video
Note: If you do not see the video frame below, you need to install Adobe Flash player, or use this link
Many thanks to Larry Connolly and John Killacky.
© 2009 Larry Connolly
| | | |
| --- | --- | --- |
| Area VII is an ASPC/AMHR/ASPR registered and recognized club | Join the Area VII group on Facebook | |