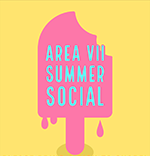 Area VII Summer Social
Saturday, July 16 at noon
BBQ and Potluck at Camryn Day's house, 510 Vine Avenue, Roseville, CA. The club will provide meat and veggies to BBQ and drinks. Please bring a dish to share. More details will be available soon!
Please RSVP by July 1 to (916) 626-1023 so we can plan the food and drinks.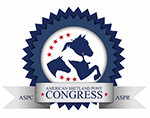 2022 ASPC/ASPR National Congress
July 25–30, 2022
National Equestrian Center
Lake St. Louise, MO
Congress is the ASPC's longest-running show and the official national championship for all divisions of the ASPC, showcasing the best of the American Shetland Pony breed in the Classic, Foundation, and Modern sections.
Download the Premium (PDF), the Class List (PDF), and the Entry/Stall Form (PDF).


Join Us or Renew Your Membership Now!
Join or renew your membership for 2022 now! Simply download the Membership Form (fillable PDF) and send it with your payment to the address on the form. You can also pay your annual membership and club sponsorship via PayPal using the buttons below. Please fill out the membership form, check "PayPal" as the payment option, and send us the form via email to membership@areaviiclub.com or postal mail to the address on the form.
Welcome New Members
Camryn Day and Vicki Veiga, Roseville, CA
Vicki, Dennis, Kylie, and Alyssa Tarap, Angels Camp, CA
Shelley and Athena Kennedy, Petaluma, CA
Pamela and Richard Argo, Rio Linda, CA
2022 Club Sponsors
Pat and Linda Anastasio
Bellota Ranch
Jacob Elliott and Richard Erickson
Double E Ranch
Shelley and Athena Kennedy
Farm Out West
Ken and Julie Mabie
Whisper Equestrian Center
Jill Wright
Pixie Oaks
Area VII Club Video
Many thanks to Larry Connolly and John Killacky.
© 2009 Larry Connolly