The Area VII Shetland Pony & Miniature Horse Assoc., Inc. is a member-supported club for those that enjoy their Shetlands and Miniatures. "We are an informal group of people of all ages who gather together for the enjoyment of friendships made, and the promotion of our beautiful equine. As members of this organization, we help maintain the recognition that our fine Shetlands and Miniatures deserve at the ASPC/AMHR level."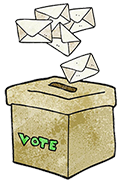 Please Vote!
Ballots for the election for the Area VII Board of Directors for 2024–2026 have been mailed to all 2023 members. Please take a moment to mark your ballot and return it in the stamped, self-addressed envelope provided. Ballots will be counted, and the new officers will be installed, at the General Membership meeting on Wednesday, January 10 at 6:30 p.m. This will be a virtual meeting via whereby.com. To join the meeting, go to whereby.com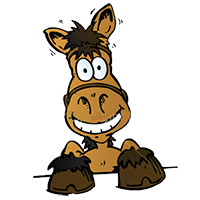 Join Us or Renew Your Membership Now!
We need members like you to help us host fun events such as schooling shows, clinics, playdays, and social gatherings. Join or renew today, and your membership will extend through 2024.
To join or renew your membership, just download the Membership Form (fillable PDF) and send it with your payment to the address on the form. (Note: you must download the PDF and open it in a PDF reader to fill it out.)
You can also pay your annual membership and club sponsorship via PayPal using the buttons below. Please fill out the membership form, check "PayPal" as the payment option, and send us the form via email to membership@areaviiclub.com or postal mail to the address on the form.
2023 Club Sponsors

Pat and Linda Anastasio
Bellota Ranch

Melissa Berschens
Silver Buckle Services

Jacob Elliott and Richard Erickson
Double E Ranch

Kathie Peterson
Donka Miniature Horses

Michelle Sharrock
Wesco Farms

Cyndi Villarimo-Schauer
Redwood Acre Ranch, LLC

Jill Wright
Pixie Oaks

Welcome New Members

Rebecca and Tim Casey
Casey's Mini Acres, Placerville

Sandy Davis, Lower Lake

Judith Adamson, Sacramento
Area VII Club Video
Many thanks to Larry Connolly and John Killacky.
© 2009 Larry Connolly